Nursery, natural cosmetic with natural aroma,
was born in Kyoto's beauty Salon.
Flagship Store(Kyoto) provides you a calm space
by combining Kyoto's Tradition and Modern Style.
Let you follow your heart and soul for finding a perfect Nursery.

And you can buy the Cleansing Gel & Hand cream
(Kyoto・Saga mizuo's Yuzu used),
Only in Flagship Store Kyoto.

Store name
Spa~Nursery Japan
Address
Postal code 600-8074
403-11, Higashimae-cho, Shimogyo-ku, Kyoto-shi, Kyoto, JAPAN
HRC KYOTO Building
TEL / FAX:+81-75-343-0358

Contact Information

The feedback will be sent via the above,
Please make sure you can receive it.
(N.B.)Only English & Chinese allowed


Kyoto City Subway Shijo Station : Exit No.15 , 5minutes walk
Large map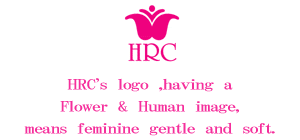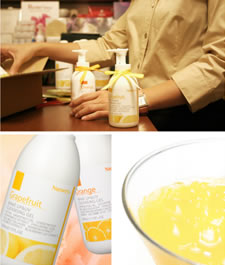 Under this mature market,
It is difficult to satisfy every single customers' needs.
Meanwhile, there is a various kinds of cosmetics,
which makes customers confused.
So purchasing behavior seems to be
controlled by people's emotions
In fact, What customers' needs indeed can not be found
by numbers & common sense.
HRC is a cosmetic company which focus on humanity,
taking feminine view, using feminine sentiment & ability
fully to produce cosmetics.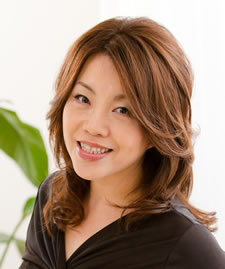 HRC`s CEO
Managing Beauty salon
CIDESCO International Esthetician
AEA International Esthetician
Certified Professional Electrologist first License
She was government employee before she worked beauty salon.
2years later, she became store manager and pushed her beauty salon's sales to the No.1 place.
Then, she started her own beauty salon and she had been running it for over 20years.
And she established HRC which undertake beauty item`s planning ・produce and health food`s planning ・produce.
She goes toward manufacturing which supports all women`s beautiful life,
Give them every pleasant day.

Company
Human Resource Communications LTD.
Representative
Ikuyo Kasuga
Establish
2001/April/18
Address
Postal code 600-8073
153, Nagahara-cho, Ayanokojisagaru, Sakaimachi, Shimogyo-ku, Kyoto, JAPAN
TEL:+81-75-344-5448 FAX:+81-75-344-5459

Purpose
Produce in Beauty Business, School, Lecture and so on.
Business
●Produce business that relate to beauty
●Marketing research for women
●Management information`s investigation and collect and providing
●Cosmetic Item`s planning and manufacturing and sales
●Health food`s planning and manufacturing and sales
●Lecturer relaxation and beauty. Dispatch business.
●Provide information that relate to beauty and health
Products
Cosmetic Items・Supplements・Health foods

Kyoto City Subway Shijo Station : Exit No.15 , 5minutes walk
Large map