The 6 in 1 cleansing gel is
a makeup remover,face wash, massage gel,
face pack, cuticle remover,
and pore corrector all in one.
It effectively removes dirt and makeup,
even waterproof mascara in one step.
Formulated for all skin types,
so enjoy your favorite aroma flavor.
Experience rich skincare products
made in Kyoto, Japan by adding Nursery to
your daily skincare routine.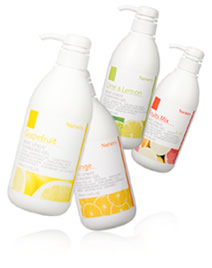 Our mission is helping women to nurture
their beauty and health,
while respecting the environment.
Therefore, every decision that we've made is based on it.
Ikuyo Kasuga, the founder of Nursery,
pioneered skincare products with a combination
of botanical ingredients and natural aromatic.
Ever since it was founded,
Nursery has been offering skin care products
with high-quality natural ingredients.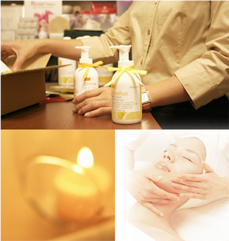 Our products are designed for a professional
use by the founder, Ikuyo Kasuga.
She ran beauty solons and pursued her ideal
cleansing gel for a professional use over 20 years.
In 2001, she founded Nursery brand to offer
plant-based products in Kyoto, Japan.
We guarantee high-standards of our products
since they were developed professionally.
Thanks to your support, we've been expanding
our product line ever since it was founded.
It makes us possible to meet our guests'
needs mroe all over the world.

Smoothing gel gently removes excess oil without
disturbing the skin's natural moisture balance.
Free from artificial fragrances, colors and dyes.
Feels you comfort with natural aromatic.