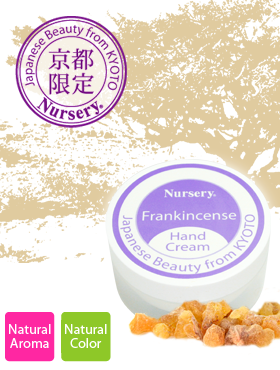 Feel calm, Frankincense
Nursery Hand cream FR
Frankincense
Natural aroma oil makes natural soft fragrance.
Feeling Frankincense when spreading it.
Care you skin deeply with beauty essence
Nursery Hand cream
Frankincense 10g
Price JPY 600 (tax out)

Nursery Hand cream
Frankincense 50g
Price JPY 1,500 (tax out)
(N.B.)Due to the product made by natural ingredients,so the smell and consistency may be different,it is not the quality probelm of the product.
Nursery product is not edible.Please attention especially for children.
>>> Hand cream Frankincense's Feature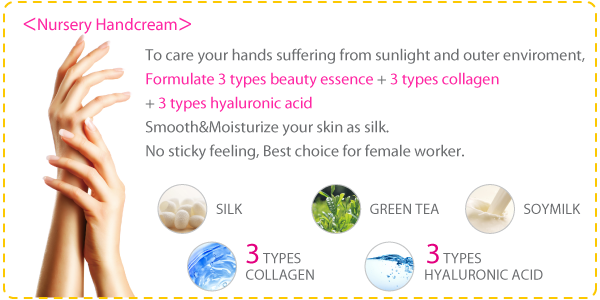 Calm & Peace by Frankincense Essence
Feel Natural Frankincense aroma the moment you use it.
Frankincense aroma makes you peace and calm.
Meanwhile, revitalizes & anti-aging you skin.
Balance your skin condition and your mood.
Natural aroma / Natural color for skin care.
Enjoy natural aroma, Moisturize your hands.
>>> Warning
Please use with caution taking in consideration of any skin irregularity.
In case of any skin irregularities, please do not use it.
Because natural aroma & natural color, the product has little difference in aroma & color.
Please do not worry about it, that is not a quality issue.