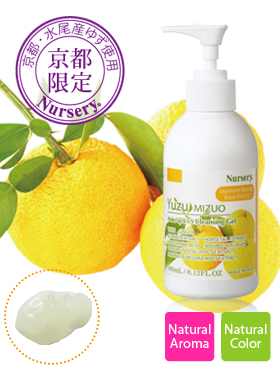 The Combination of Japanese Domestic
Yuzu and Botanical Extracts
Nursery W Cleansing gel YZK
Kyoto Yuzu <for Normal Skin>
Use Kyoto / Mizuo Yuzu where called
the birthplace of Yuzu.
Jelly texture with plenty of beauty essence,
Remove stubborn makeup, and no need other face cleansing.
Natural color, Natural aroma.

Nursery W Cleansing gel YZK
Kyoto Yuzu 180ml
Price JPY 1,800 (tax out)
(N.B.)Due to the product made by natural ingredients,so the smell and consistency may be different,it is not the quality probelm of the product.
Nursery product is not edible.Please attention especially for children.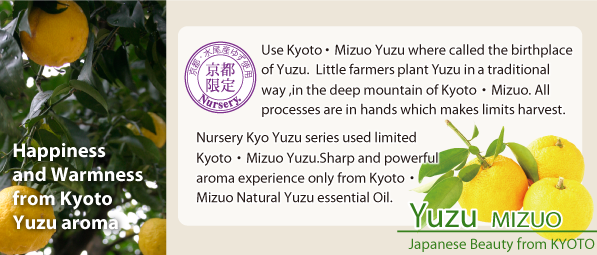 To who has skin damage from daily stress...
Collagen keep your skin firm and soft.
Hyaluronic acid keeps your skin in young and hydrated.

>>> Nursery W Cleansing gel Kyoto Yuzu main ingredients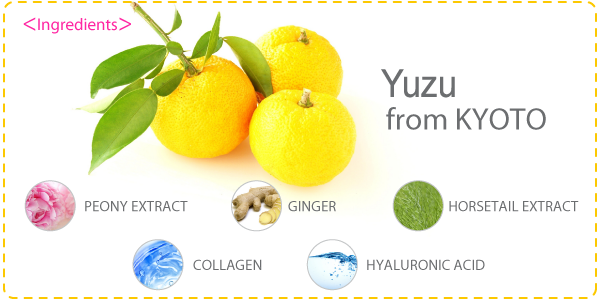 >>> Usage
Apply a small amount and gently massage over dry face. Rinse thoroughly with water.
(N.B.)Do not use with the water.